Enter to win an induction cooktop!
EBCE is launching the all-new Clean Cooking Contest to spread the word about induction cooking—and we want you to win a portable induction cooktop. Participation is as simple as: Cook a dish. Post a photo or video. And you could win a portable induction cooktop.

This month we're celebrating 'green' in all ways - veggies, St. Patrick's Day, eco-friendliness and more! Feel free to flex your creativity.
New Year Nibbles Contest

Julie P.

Julie P. started an insightful conversation about the benefits of induction cooking for the New Year Nibbles contest!

Winter Wonderland Contest

Evan T.

Evan participated in the Induction Cooktop Lending Program to borrow a cooktop and test out induction cooking. He used his cooktop to simmer milk while making rice pudding for the Winter Wonderland contest.

Fall Flavors Contest

Yoko A.

Yoko A. posted about cooking a favorite fall dish on induction to win our first Fall Flavors contest!
What should you post?
Content Guidelines
Post a photo or video that shows off your induction cooking skills. Your dish should be an interpretation of our monthly theme—anything from our suggested recipe below to something totally unique! And if you've borrowed your cooktop from the EBCE lending program, we'd be thrilled to hear about it in your post.
Post as many times as you like! No cursing or rude content.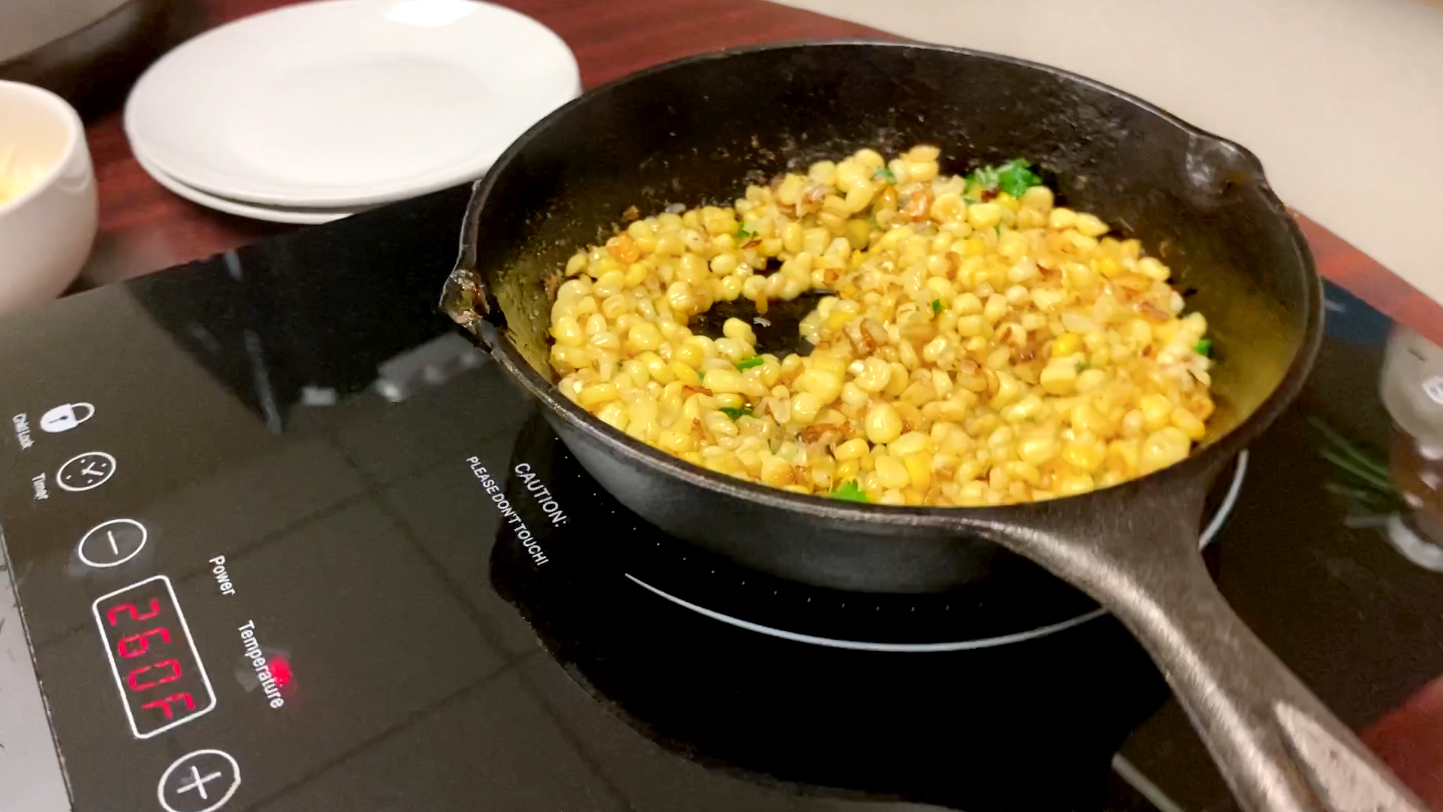 Whip up a fabulous dish on your induction cooktop or induction range inspired by the monthly theme

Post a public post on Facebook, Instagram, and/or Twitter tagging EBCE and using the hashtag #CleanCookingEBCE before 11:59 PST on Mar. 31st, 2023

Each month we select a lucky winner to win a FREE portable induction cooktop.
Winners will be chosen monthly based on content and on the total number of interactions—so share your post far and wide!
Official Contest Rules
No purchase necessary to enter or win (click to expand)

1. General Rules: These are the Official Contest Rules for the 2023 Partners and Pals Clean Cooking Contest. The contest begins March 1st, 2023, and closes on March 31st, 2023, at 11:59 p.m. Pacific Time.

2. Eligibility: All entrants must be eighteen (18) years of age or older. We will consider the owner of the account an entry is posted from the official "entrant." In order to receive a prize and to be deemed a winner, contest entrants must reside in EBCE's service territory.

3. Indemnity: By entering, entrant agrees to be bound by these Official Contest Rules and hold harmless and indemnifies EBCE and each of its directors, officers, employees, or agents against any and all liability, damages or causes of action (however named or described), with respect to or arising from either the entrant's participation or the receipt or use of the prizes awarded in this Contest.

4. How to Enter: To enter, you must post about induction cooking on Facebook, Instagram, or Twitter, tag EBCE in your post, and use the hashtag #CleanCookingEBCE. Post content must follow the announced monthly theme and fit within the EBCE brand--no cursing or rude content. No limit to number of posts per account. Entrant must have not won a prize the previous month. EBCE is not responsible for lost, late, incomplete, inaccurate, or improperly inputted entries.

5. Entry Deadline: Entries must be received by March 31st, 2023, at 11:59 PM Pacific Time.

6. Winner Selection: One (1) potential prize winner will be selected by the EBCE team no later than April 5th, 2023, from all eligible entries received. EBCE's decision with respect to the selection of the potential winners shall be final. The potential winners will be notified on or about April 5th by direct message (DM) on the platform. Winner will be selected in part by number of interactions their post receives; interactions include things such as likes, shares, and comments on the given platform. Winner will need to provide their mailing address through direct message to receive prize.

7. Prize(s): The prize(s) consists of a portable induction cooktop. The approximate retail value of the prize is $150.00 The winning prize is not transferable to any other person. Winner is solely responsible for all applicable federal, state, and local taxes, and any expenses associated with the prize, unless otherwise specified. No substitution, cash equivalent or transfer of prize is permitted.

8. Prize Acceptance: All federal state and local laws and regulations apply. Prior to or at the time of delivery of the prize, the potential winner must execute any relevant paperwork within five (5) days of notification. Non-compliance within this time period may result in disqualification and the selection of an alternate winner, unless prohibited by law. Failure to accept delivery of the prize will constitute forfeiture of such prize. If the potential winner is not in compliance with these Official Contest Rules or if EBCE is unable to contact a selected winner within a reasonable time period following the winner's selection, the prize will be forfeited and, at EBCE's discretion, an alternate winner will be selected. In consideration of being awarded the prize, winner hereby agrees and consents, without further authorization, compensation or remuneration of any kind, to the use of the winner's name, voice, picture, submitted posts, and/or likeness in any and all advertising, promotions and other publicity conducted by EBCE.

9. Official Rules/ Winners: EBCE reserves the right to make rule changes without notice at any time. The decision of EBCE in the interpretation of, and compliance with, the Official Contest Rules is final. By participating in this contest, entrant agrees to be bound by these Official Contest Rules and the decisions of EBCE, which are final.

10. Tax Information: Liability for any applicable taxes imposed by any government, if any, on any prize won is the sole responsibility of the winner of such Prize.

11. Applicable Laws: This contest is subject to the laws of the State of California. Void where prohibited or restricted by law.
Need some inspiration for this month's submission? Try out our quick pickle recipe—and feel free to put your own creative culinary twist on it.
Sweet and Spicy Pickles
Ingredients:
1 cup white vinegar

1 cup water

2 cloves garlic, smashed

2 TBSP sugar

1 TBSP salt

6 jalapenos, sliced

1/4 to 1/2 cucumber, sliced
Combine vinegar, water, garlic, sugar, and salt in a medium pot and boil. Add jalapenos and cucumber, stir, and remove from heat. Let sit for at least 8 minutes before moving the jalapenos and cucumber into a jar and covering with the brine. Refrigerate, and eat when cooled.
Recipe partially adapted from here.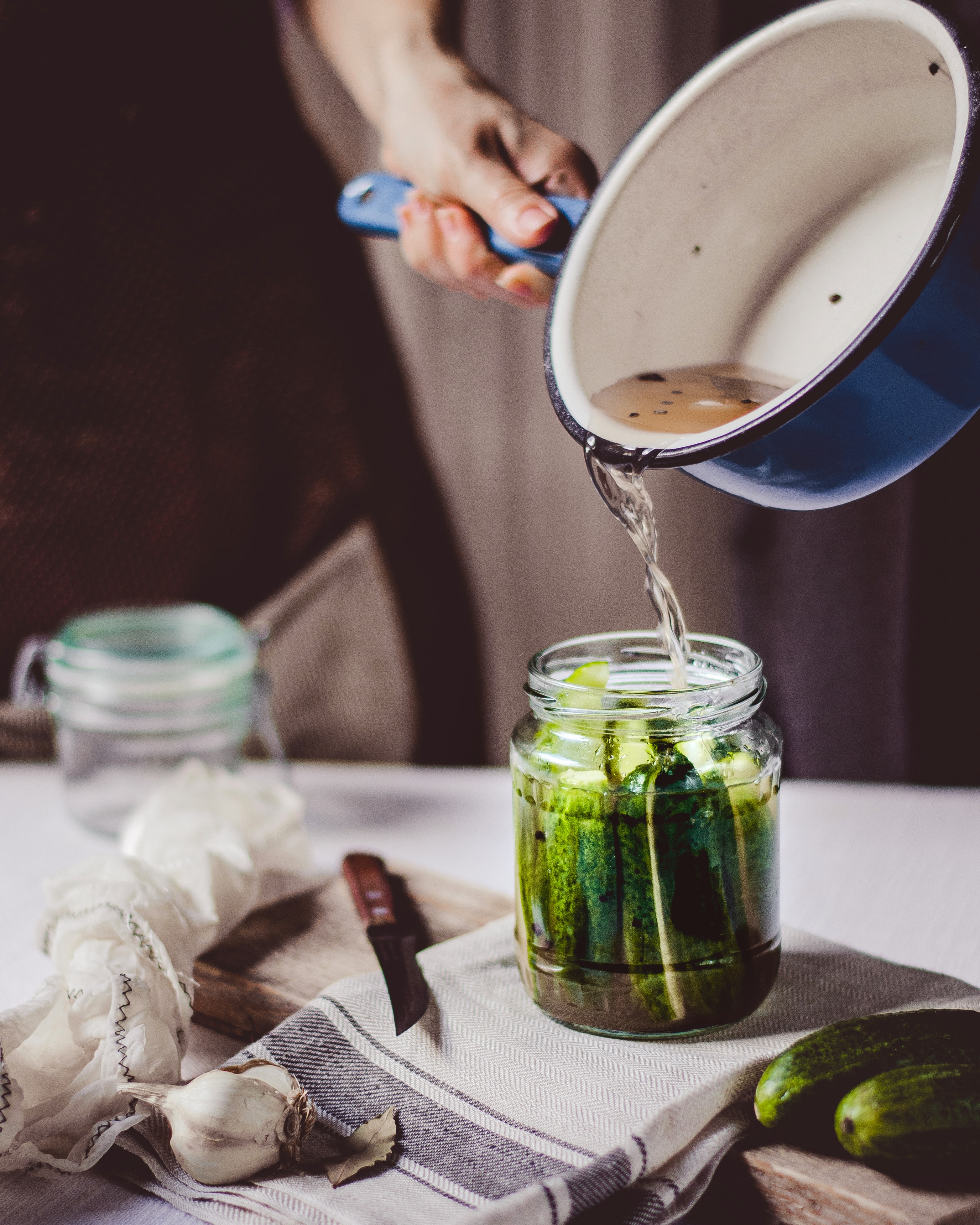 Upcoming contest editions
APRIL

Springtime Specials

Spring holidays and seasonal treats

MAY

Mix-Ins

Favorite add-ins to your favorite meals

JUNE

Summer Sweets

Warm-weather food, desserts, and more
Excited to try out induction cooking for yourself? EBCE makes it easy with our induction cooktop lending program.
Make your home energy efficient