High Energy Bill This Month?
Many customers are noticing higher than expected energy bills right now. Customers in PG&E's service area have increased electricity rates during the summer season (June - September). Please contact us and we'll happily go over the details of your bill with you.
Contact

us
Business Programs
Switch fleets to electric and save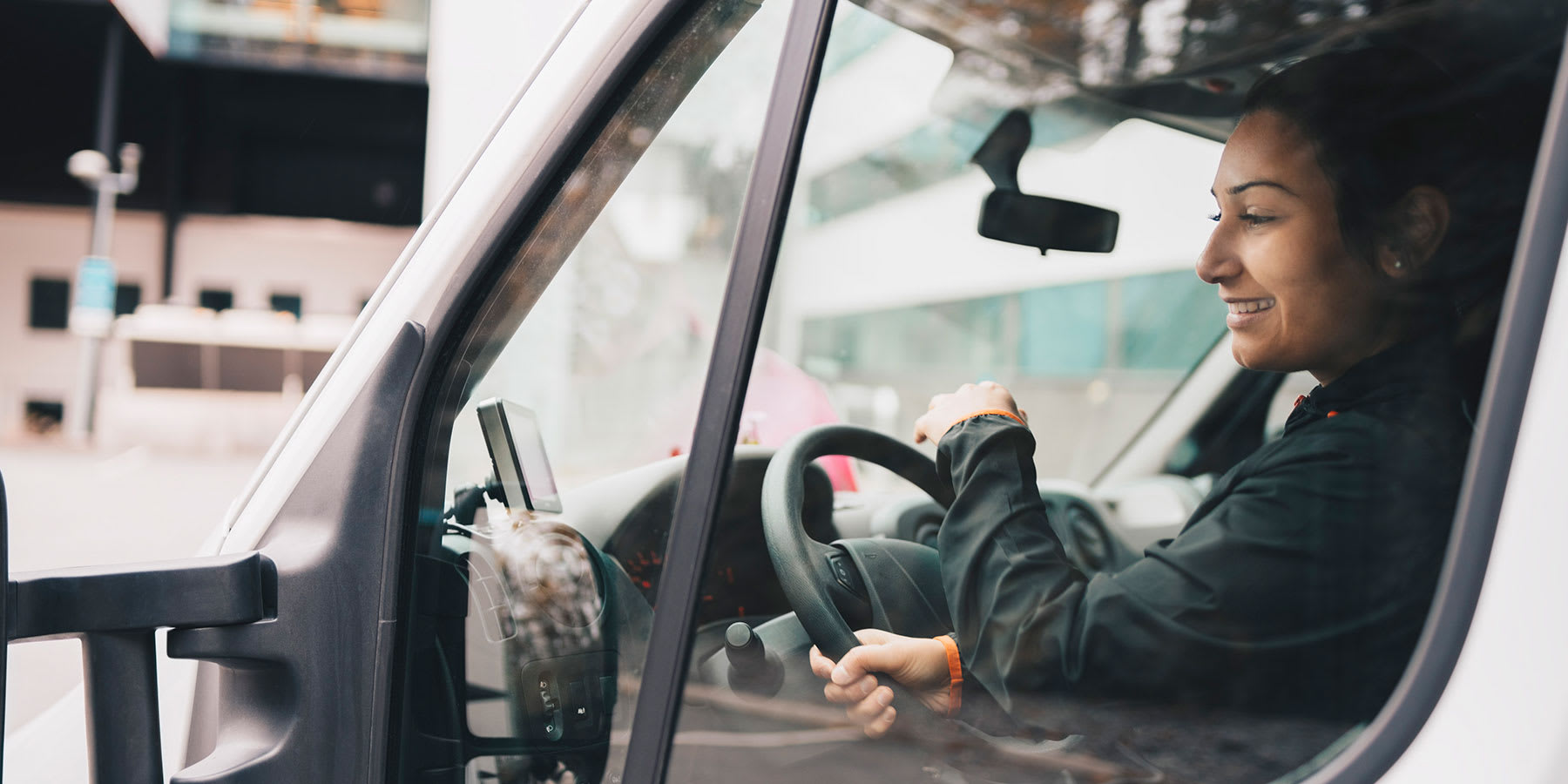 Electrifying your fleet is a simple way to reduce your operational cost, and impact on local air quality. EBCE helps business customers make the transition to electric vehicles by providing the essential information and resources you need to make the switch.
Reduces cost of refueling and cost of ownership

Requires less maintenance

Qualifies you for rebates and other perks
Driving electric supports the communities you serve
The transportation sector stubbornly remains the single largest contributor of health-impacting air pollutants in Alameda County. Electric cars and vans, and medium/heavy-duty commercial vehicles are safe to drive — and boost the health of our communities. It also saves money: when paired with EBCE's clean electricity, the cost to refuel electric cars, trucks, vans, and buses can be a fraction of the cost of gasoline or diesel. Fleet operators can also save with incentives, rebates, and other perks for qualifying businesses.

EV and charging station rebates

Light-duty fleet electrification
Driving electric is a proven way to keep your fleet running at the highest levels of efficiency— while reducing your cost of ownership. Electrifying your light-duty fleet delivers ongoing fuel cost savings, reduced maintenance, and improved air quality.
EBCE provides guidance, resources, and incentives to speed up and simplify your transition to an electric fleet. EBCE is working with the California Energy Commission's to develop a 2021 Alameda County CALeVIP program, which will be available to help fleets significantly reduce the upfront cost of installing charging infrastructure. Please indicate your interest in being contacted once this program launches by sending an email to EBCE's Transportation Electrification Program team, thank you.
Find additional incentives for electric cars and other perks for light-duty fleets at Electric for All.
With our local government partners, EBCE is also supporting the development of municipal fleet electrification plans.

Medium and heavy-duty fleet electrification
Alameda and San Joaquin counties have among the highest volumes of commercial truck traffic in California. Electrifying your medium/heavy-duty fleet reduces air pollutants, saves money on fuel and maintenance costs, and improves community health. EBCE supports our commercial customers to reap the benefits of driving electric by:
Providing technical assistance to fleet operators

Connecting you with resources to simplify and speed up the transition to electric vans, buses and trucks.
Interested in electrifying your fleet? Let us know, we are here to help!
For more information about the most up- to- date vehicle and charging infrastructure incentives for medium and heavy-duty commercial fleets (on and off-road), visit:
California Hybrid and Zero-Emission Truck and Bus Voucher Incentive Project (HVIP)

Clean Off-Road Equipment Voucher Incentive Project (CORE)

EBCE's Alameda County CALeVIP Incentive Program (coming soon!)

Call for electric car charging site hosts

Publicly accessible charging at commercial sites
EBCE is working to deploy even more charging stations to make it easier to drive electric. Do you have a commercial property with a parking lot or garage and are interested in hosting an EBCE electric car charger? Let us know!

Employee charging at workplaces
When charging at home isn't possible, or if you need to "top off" before your commute home, workplace charging is a convenient option. EBCE supports our local workforce to drive electric by partnering with employers to make workplace charging more widely available.
If you are an employer who is interested, but has not implemented workplace charging yet, let us know! EBCE will assess the parking area potential for workplace charging and reach out to offer technical assistance to the property owner/manager.

Renewable energy for charging network providers
EBCE collaborates with charging networks providers to enable drivers to power their electric cars with 100% renewable energy.
EBCE has become the first load-serving entity in the state to receive approval from the California Air Resources Board to register its 100% renewable energy product (Renewable 100) as a certified pathway in the Low Carbon Fuel Standard program. This means that charging network providers can capture highly valuable Low Carbon Fuel Standard credits that were previously only accessible through the purchase of renewable energy credits.
If you are a charging network provider and are interested in opting your charging stations up to our Renewable 100 service, let us know!