Bright Choice rates now 3% below PG&E
We've increased the discount for Bright Choice, lowered the premium for Renewable 100, and have a lot more exciting budget news.
Learn more about EBCE's 2022-2023

budget
RESIDENTIAL PROGRAMS
Upgrade your home's efficiency & comfort
Health-e Home helps make energy-efficient upgrades and whole home electrification accessible for low- to moderate-income households with affordable financing options and $0 down.
Apply

Today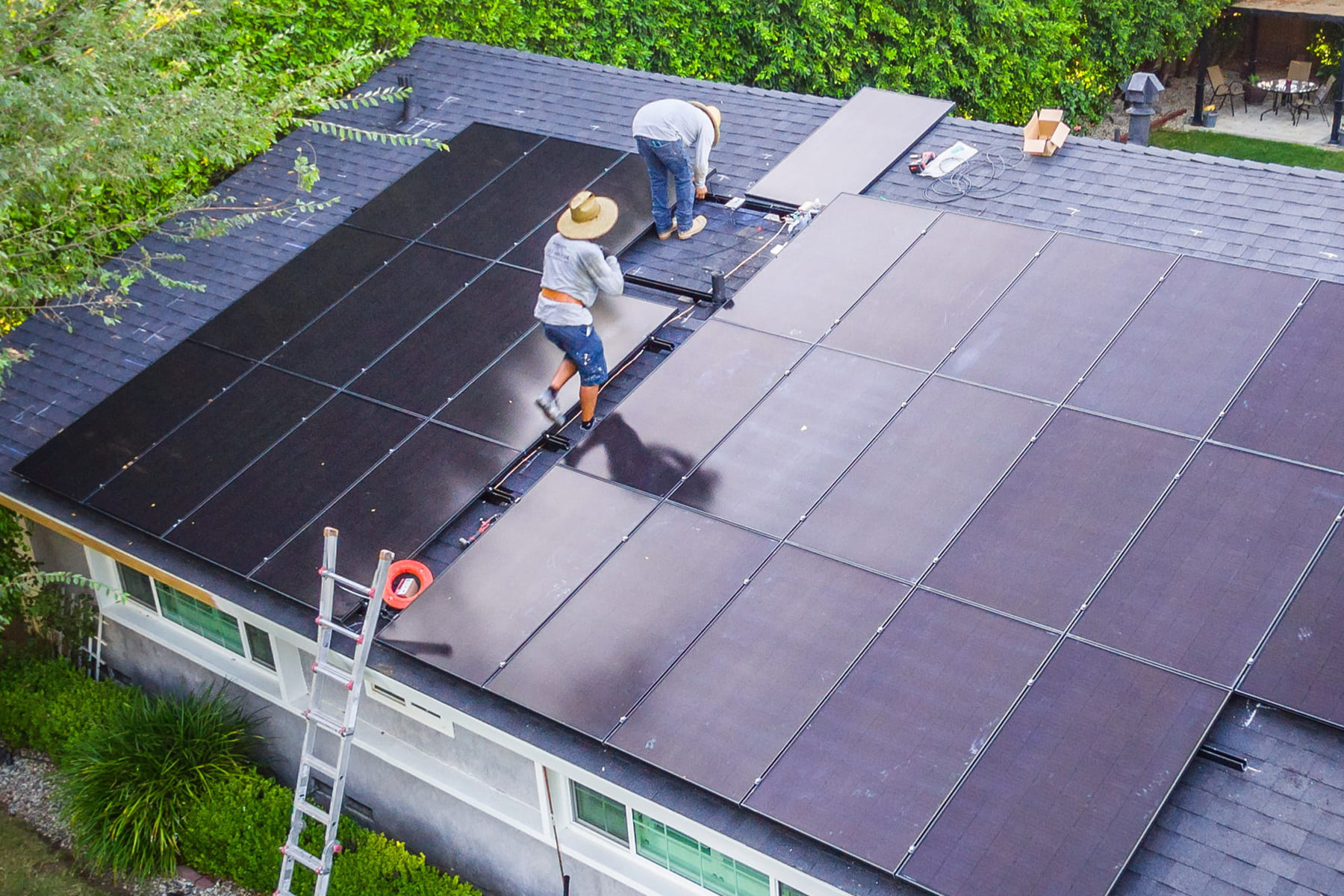 Health-e Home makes it easier and more affordable to improve the health and comfort of your home
EBCE's Health-e Home program, in partnership with BlocPower and Revalue.io, provides low- to moderate-income homeowners with affordable financing options to gain access to the health and safety benefits of transitioning to clean energy and electric appliances. This includes:
Energy efficient whole home upgrades including the installation of clean heating, cooling, hot water systems, and electric appliances—expensive upgrades that generally require a sizable upfront cost.

Electrification measures include everything from heat pump water heaters and induction cooktops to window treatments that improve air quality, weatherization, and mold and mildew remediation.
Health-e Home also supports health and safety improvements such as wiring upgrades and roofing repairs—all to help reduce indoor air pollution, increase resiliency during extreme weather events, and potentially increase home value.
This is not a free program. Health-e Home provides low- to moderate-income homeowners with affordable financing options to gain access to the health and safety benefits of transitioning to whole home electrification upgrades that typically require high upfront costs.
Spreading the cost of your home upgrades over the life of improvements (up to 15 years) can help make projects affordable. Transitioning older homes to clean energy by installing all-electric cooling + heating, hot water systems, and energy-efficient appliances has never been easier!
This income-based program is available to EBCE customers who earn up to 120% of area-median income. See EBCE Income Tables below to see if you qualify for this program.
Funding for the Health-e Home program is limited and will be made available to the first 60 customers that complete a whole home upgrade.
Equitable access to healthy and resilient home electrification retrofits
A partnership between EBCE, BlocPower, and Revalue.io, Health-e Home is designed to provide an easy, no-upfront cost solution to implement electrification improvements to your home, bridging the gap for equitable access to clean energy.
EBCE is providing $1M in project financing and $400,000 in incentives to fund this first-of-its-kind project for low- to moderate-income (LMI) single-family households.

BlocPower, a climate-based technology firm, uses proprietary software for analysis, leasing, project management, and monitoring of urban clean energy projects.

Revalue.io, a full service energy efficiency project developer, works with local contractors to deliver building improvements that reduce energy use while improving comfort and indoor health conditions.
EBCE incentives range from $4,000 to $15,000, based on annual household income.
Incentive levels in the Health e-Home program
| Customer Group | County of Alameda | City of Tracy |
| --- | --- | --- |
| LOW INCOME (UP TO 80% AMI*) | $10,000 | $15,000 |
| MODERATE INCOME (81% to 120% AMI*) | $4,000 | $9,000 |
Area median income (AMI) is determined based on data from the American Community Survey, and is published every year by the Department of Housing and Urban Development. AMI is set at the County level.
Notes: (1) AMI changes based on size of household; (2) These income requirements are different from those used to determine CARE eligibility (200% of federal poverty level).

How it works
It starts with an application.
| | |
| --- | --- |
| | Revalue.io will contact you to schedule a free Home Energy Assessment. BlocPower partners with Revalue.io to identify home improvements that reduce utility costs and improve the comfort and safety of your home. BlocPower will use their proprietary software to come up with an affordable retrofit package that includes EBCE incentives. |
| | A preliminary Scope of Work is prepared by Revalue.io for your review and approval, detailing recommended energy-efficient upgrades, repairs, and estimated pricing. This plan will be used to secure the financing and incentives needed to cover the retrofit costs, which typically range from $10,000 to $40,000 per home. |
| | Once the Scope of Work has been approved, the customer enters into an Energy Savings Agreement with BlocPower which includes terms of financing (rate, length of control, payments, etc). Customers sign a 15-year lease and use savings from reduced utility bills to help repay the retrofit costs. |
| | Revalue.io will work with local contractors to make the required repairs, ensuring high-quality, permitted, and on-time installation of the energy improvements. |
| | When the project is complete, incentives are processed and paid out, leaving you with a low monthly payment. |
Health-e Home will monitor your upgraded building systems, and provide regular maintenance and equipment guarantees for the full term of the lease. At the end of the term, the customer can purchase the equipment at a low cost, renew the lease, or remove the equipment.
EBCE income tables
As of 2021
Household
Size
County of Alameda
80% AMI
County of Alameda
120%
County of San Joaquin
80% AMI
County of San Joaquin
120% AMI
1
$76,750
$105,500
$42,000
$63,000
2
$87,700
$120,550
$48,000
$72,000
3
$98,650
$135,650
$54,000
$81,000
4
$109,600
$150,700
$60,000
$90,000
5
$118,400
$162,750
$64,800
$97,200
6
$127,150
$174,800
$69,600
$104,400
7
$135,950
$186,850
$74,400
$111,600
County of Alameda source: https://www.acgov.org/cda/hcd/documents/2021IncomeandRentLimits.pdf
County of San Joaquin source: https://www.hcd.ca.gov/grants-funding/income-limits/state-and-federal-income-limits/docs/income-limits-2021.pdf

What if you don't qualify for this program?
BlocPower will still provide leases for customers who don't qualify for incentives. The team at BlocPower and Revalue.io will be happy to assist you in completing the project and securing other incentives to reduce your project cost; however, EBCE incentives are only available to income qualified EBCE customers.
Since its founding in 2014, BlocPower has retrofitted more than 1,200 buildings in disadvantaged communities in New York City, with additional projects underway in 25+ cities, including Philadelphia, Milwaukee, Baltimore, and Oakland. BlocPower uses proprietary software for analysis, leasing, project management, and monitoring of clean energy projects, saving its customers 20–40% on their energy bills.

Since 2015, Revalue.io has been preparing communities for the transition to clean energy through energy-saving building improvements (including insulation and heat pumps) and removing home health hazards such as lead, mold, and pests. In addition to providing home energy assessments, Revalue.io will assist property owners and local contractors to access resources such as rebates, grants, and other incentives.
Health-e Home in the news