Important Update
Albany, Dublin, Hayward, and Pleasanton are changing their default service plans to Renewable 100 in January.
For more

information
RESIDENTIAL PROGRAMS
Be prepared for the next power outage
When backup power is essential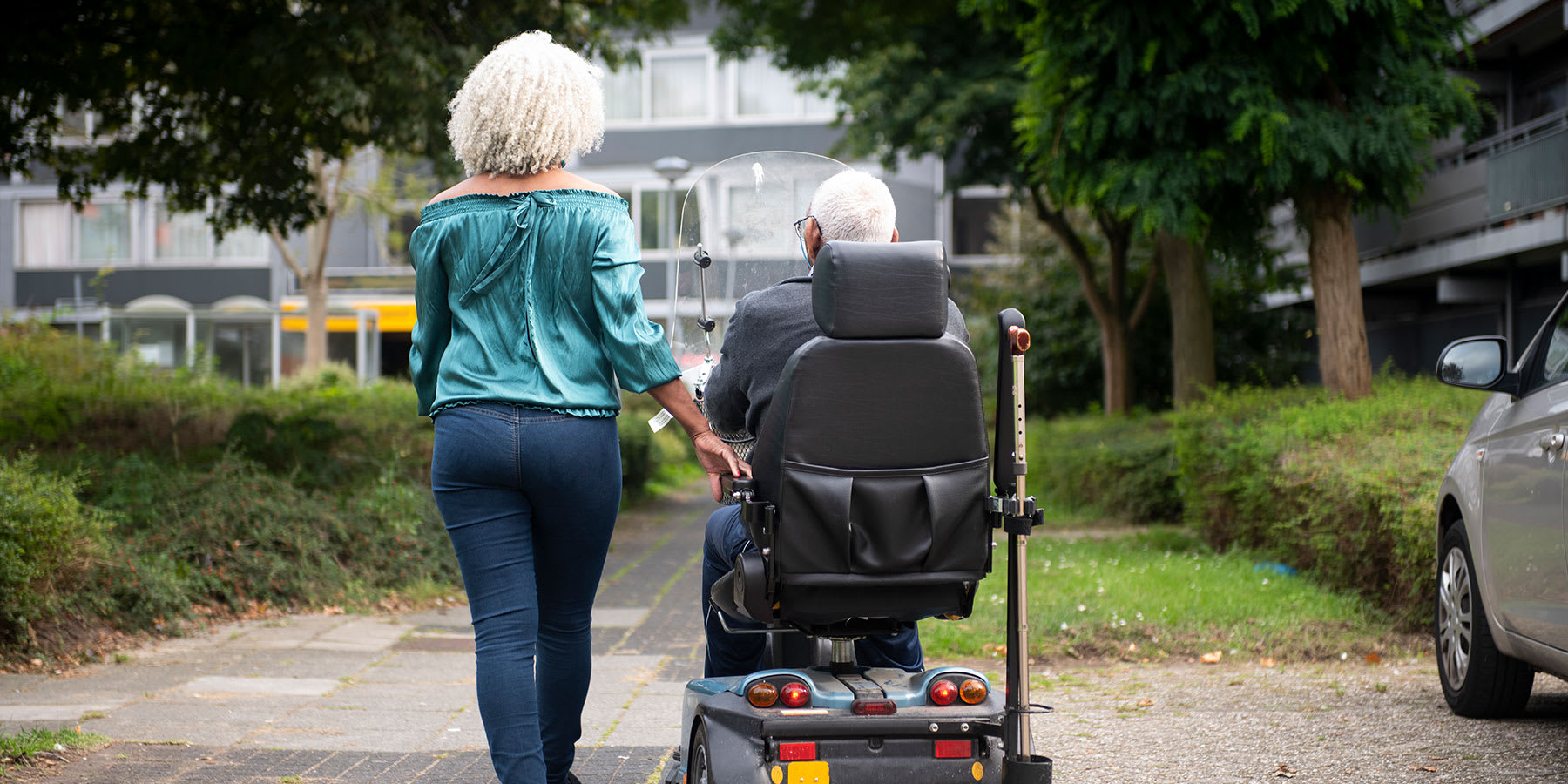 Even a short-term outage can be life threatening for those dependent on electricity for in-home medical equipment.
More than 10,000 EBCE customers rely on electricity for their essential medical equipment. We are committed to protecting their health and safety. And with the increase in severe weather, wildfires, and the probability of a major earthquake in the coming years, solar and/or battery backup systems are more important than ever before.

Making a plan for the future
EBCE is a public agency committed to serving all of our residents. To do this, we are working to understand the needs of our electricity-dependent residents so we can serve them even better. Currently, EBCE is working with the County of Alameda and local healthcare providers on a plan to increase energy resilience for vulnerable populations and the medical institutions that serve them. This plan is scheduled for completion in 2021.

Get solar and battery backup at home
If you're a homeowner and interested in seeing if solar and/or battery backup is a good fit for you, please visit the Resilient Home program to register for a no-cost site, remote assessment and quote from EBCE's pre-screened installation partner Sunrun.

Medical Baseline allowance details
Learn more about the Medical Baseline allowance, its benefits, and how to apply by visiting PG&E's webpage. (Open to those with electricity dependent medical equipment or technologies and who are not yet on the Medical Baseline rate.)
Keep the lights on with solar and backup storage

Prepare for power outages with Alameda County's new residential solar and battery backup program, Resilient Home.

Get free solar for lower-income homes

The statewide Disadvantaged Communities - Single Family Solar Homes program provides a FREE solar system for eligible property owners.

Save with solar and net metering

EBCE's Net Energy Metering (NEM) program provides credits and even cash back when your systems produce more energy than you use over a 12-month period.