Bill Protection for Time-of-Use Rates
In May 2021, most residential electricity customers in Alameda County were placed on Time of Use rates as part of a statewide transition to support more renewable energy. The transition included a year of bill protection, which has now concluded.
Learn

more
Business Programs
Save with solar and net metering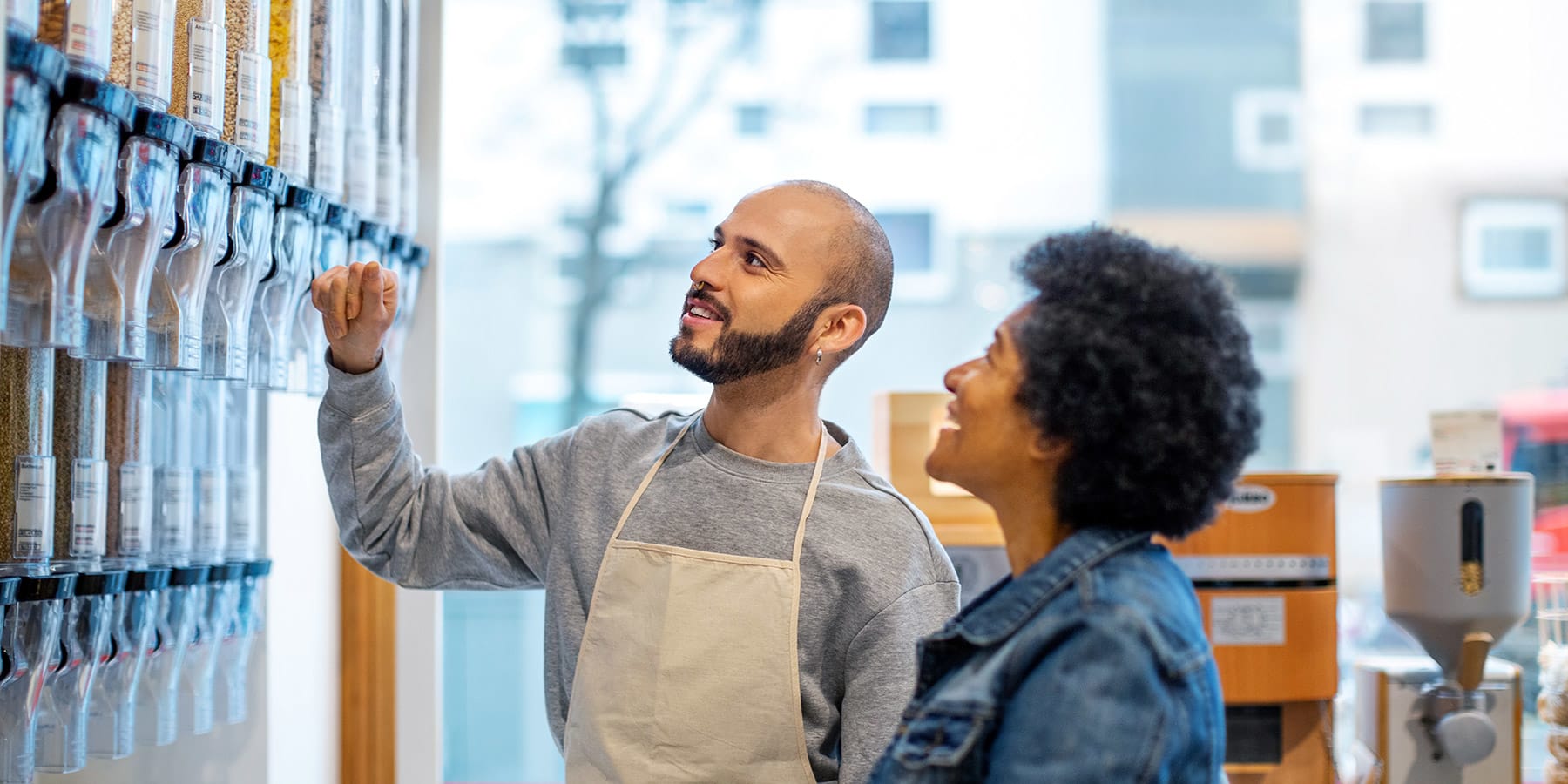 EBCE's Net Energy Metering (NEM) program encourages our commercial and industrial customers to install solar systems that produce clean renewable energy.
Make the switch to clean solar energy

Cash out if you produced more energy than you used

Get credit for energy you don't need
How it works
Net Energy Metering creates a two-way conversation between your solar system and the utility grid, based on the variation in energy production and usage.
With Net Energy Metering:
Your meter tracks the amount of electricity you use versus the amount of electricity your solar system produces.

When you produce more electricity than you consume, that excess generation is credited and put in a "savings account."

When you consume more than your solar system produced, you withdraw credits from that account.

Every year will be the EBCE "cash-out" period when customers who produced more electricity during the year than they used will receive a cash-out payment for each kWh. Your annual PG&E true-up for energy delivery will continue on your PG&E interconnection anniversary date.
For more details, download the following PDFs:
Click here for NEM tariff (PDF)
Other things to consider
If you need to use more electricity than the credits you have in your savings account, your electric meter will record your balance — just like it did before you went solar.
Businesses with solar systems that have been approved for interconnection to the grid by PG&E are automatically enrolled into the NEM program.