May 19, 2020
Press Release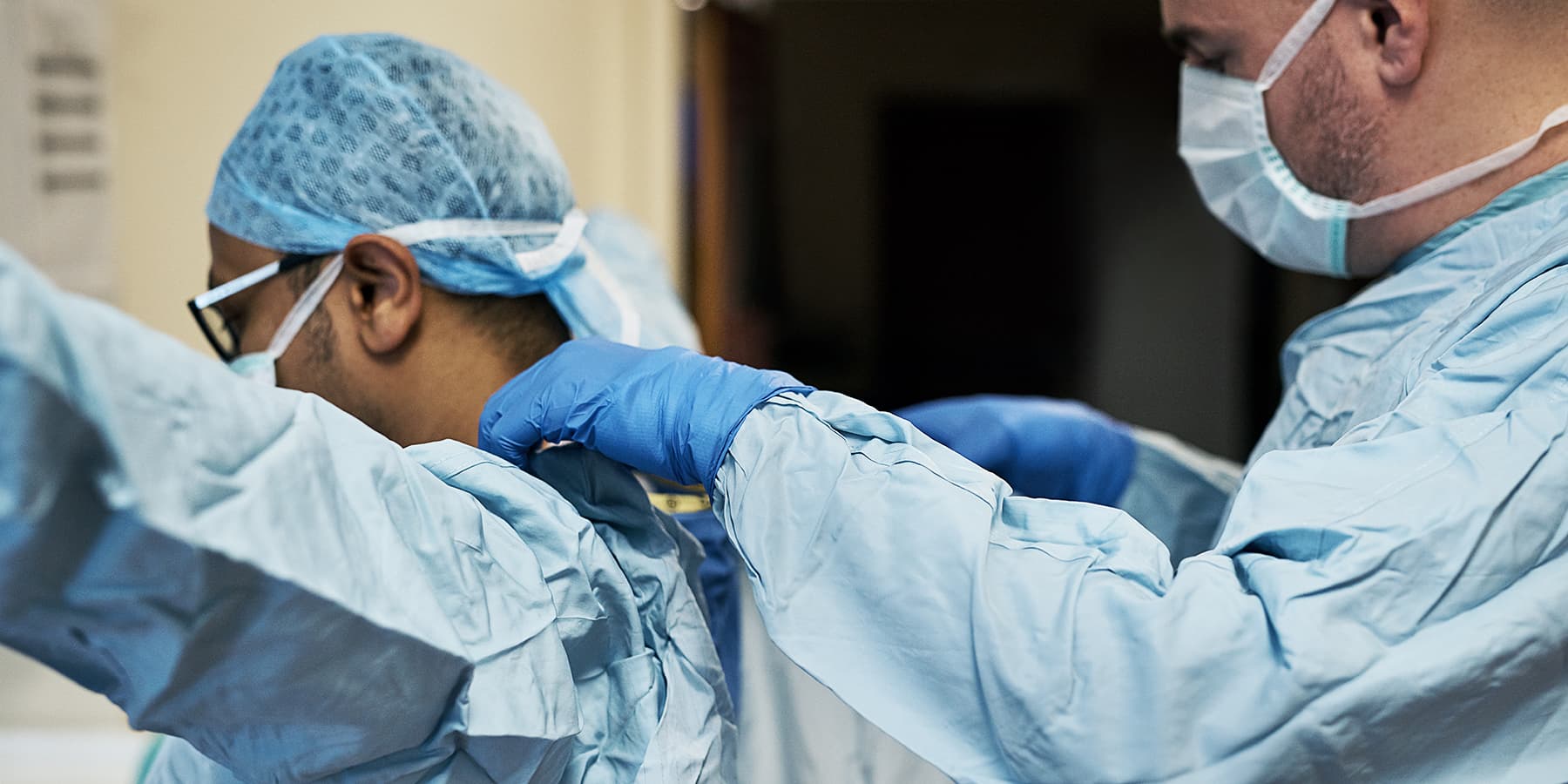 EBCE and Clearway Energy Group Announce Partnership to Support Local COVID-19 Relief Efforts
Grants totaling $250,000 will help fund community-based organizations serving East Bay residents and businesses and supply personal protective equipment for frontline workers in Alameda County
OAKLAND, CA – East Bay Community Energy ("EBCE") and Clearway Energy Group ("Clearway") announced the distribution of a community benefit fund to support COVID-19 relief efforts in Alameda County. The grants, totaling $250,000, have been allocated to more than two dozen community-based organizations and will also enable the purchase of personal protective equipment for area frontline workers and at-risk community members.
In 2019, EBCE signed a power purchase agreement for a portion of Clearway's 192 MW Rosamond Central solar energy project currently under construction. At the time, EBCE and Clearway also established a community benefit fund to invest in Alameda County, which is now being deployed to meet today's urgent need for support.
These community donations during the COVID-19 crisis include:
$140,000 in grants to Alameda County-based organizations that provide support for energy or utility bills, food security, rent, and health and wellness.
$50,000 towards the purchase of masks and hand sanitizer to be distributed to community members in need and frontline workers in Alameda County.
$60,000 in additional donations that have yet to be allocated.
"As a mission-driven public agency, our top priority is to provide vital resources to the communities we serve–particularly those that are historically underserved. This partnership, where we are building a new renewable energy project and delivering critical investments in our community, is something we see as a model for the energy transition," said Nick Chaset, Chief Executive Officer.
"This crisis has shown us the essential and heroic role of all those working to deliver food, medical resources, and relief to those in need," said Patrick Sullivan, Clearway's vice president of development. "With so many of our employees calling the Bay Area – and the East Bay in particular – home, we are humbled to play a small part in supporting organizations and relief efforts in our own community."
A complete list of grant recipients from this funding appears below.
1. Asian Pacific Environmental Network (APEN)
2. Bay Area Community Services (BACS)
3. Centerville Free Dining Room
4. Centro Legal De la Raza
5. Choices for Freedom
6. City Slicker Farms
7. Creating New Hope
8. Drivers for Survivors
9. East Bay Agency for Children
10. East Bay FeedER
11. Easterseals Northern California
12. Eden Area Interfaith Council
13. Healthy Communities, Inc/Healthy Oakland
14. Hively
15. Jewish Family and Community Services East Bay
16. LifeLong Medical Care
17. Local Ecology and Agriculture Fremont (LEAF)
18. Mercy Retirement & Care Center's Mercy Brown Bag Program
19. Mujeres Unidas y Activas
20. Oakland Communities United for Equity & Justice – Self-Help Hunger Program
21. Partners for Change Tri-Valley
22. Prospera Community Development
23. Re-plate, Inc
24. Safe Alternatives to Violent Environments
25. Society of St. Vincent de Paul of Alameda County
26. Spectrum Community Services
27. St. Mary's Center
28. The Berkeley Food Network
For more information on EBCE's COVID-19 relief efforts, please visit ebce.org/covid-19-response.
###
About East Bay Community Energy (EBCE)
EBCE is a not-for-profit public agency that operates a Community Choice Energy program for Alameda County and eleven incorporated cities, serving more than 550,000 residential and commercial customers throughout the county. EBCE initiated service in June 2018 and will expand to the cities of Pleasanton, Newark, and Tracy in 2021. As one of 19 community choice aggregation (CCA) programs operating in California, EBCE is part of the movement to expedite the climate action goals of their communities and those of California. EBCE is committed to providing clean power at competitive rates while reinvesting in our local communities. For more information about East Bay Community Energy, visit https://ebce.org/.
About Clearway Energy Group
Clearway Energy Group is accelerating the world's transformation to a clean energy future. With more than 4.3 gigawatts of solar and wind energy assets in 25 states and a development pipeline across the country, we are offsetting the equivalent of nearly 9 million tons of carbon emissions for our customers. The company is headquartered in San Francisco, CA with offices in Carlsbad, CA; Scottsdale, AZ; Houston, TX; and New York, NY. For more information, visit www.clearwayenergygroup.com.
CONTACT
Dan Lieberman
925-579-1592
dlieberman@ebce.org