November 17, 2020
From the CEO's Desk Newsletter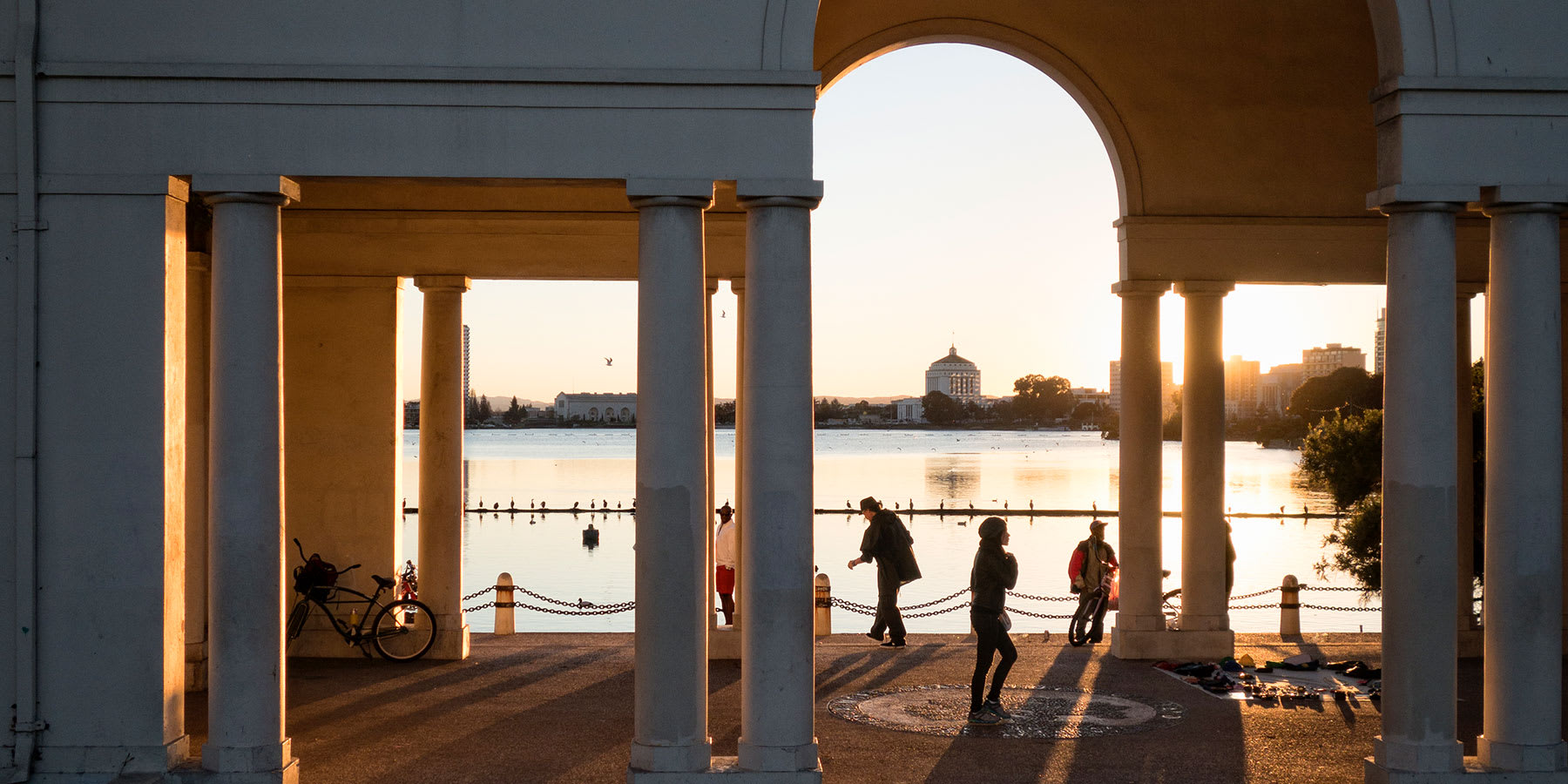 Faces of EBCE:
Jamal and Juan
EBCE's Fellows program provides opportunities for recent college graduates and early career professionals to get experience in the energy field -- and for EBCE to benefit from their youthful energy. Juan Cortez, the Outreach Fellow, and Jamal Bernardez, the Communications Fellow, both started as EBCE interns in their final year of college, and both were hired as Fellows upon graduation.
Juan Cortez, Outreach Fellow

Juan Cortez, EBCE's Outreach Fellow, is the first member of his family to attend and graduate from college. His parents both emigrated from Mexico as teens, ending up in Richmond. Neither graduated from high school, and both have worked hard to make it in America. Watching his father, a drywall installer, get up at 4 a.m. to go to work inspired Juan to finish high school and college.
"That motivated me to find a different career path, to stay in school and find a different opportunity." Juan finished at Sonoma State University this year with a degree in environmental studies and urban planning.
"I felt a lot of pressure to make sure I was going to succeed and finish," Juan says. "But it felt great. It was a big accomplishment for my family and myself."
EBCE's commitment to clean energy was a big attraction for Cortez.
"I was always passionate about the environment, since I was a kid," he says. Visiting the beach opened his eyes to the immensity of the ocean, which led to interest in sea life and water pollution. He decided early on, "Okay, I'm going to dedicate my life to benefit the environment and other people."
Juan's middle and high school, the Making Waves Academy in Richmond, played a key role in his success. His guidance counselor steered him into college, even checking in regularly while he was at Sonoma State. When he was nearing graduation his counselor mentioned the EBCE internship, which struck a chord with his environmental background.
"I grew up less than a mile from the Chevron refinery in Richmond, and my sibling and I had asthma," he says. "I learned first hand about environmental injustices."
Now as an Outreach Fellow, he is engaging every day with community organizations in the East Bay. Community grant programs are a significant part of his work, as EBCE has stepped up COVID-19 Relief and Recovery grants, along with Community Sponsorships and Community Innovation grants.
Cortez is also busy getting unemployed and low-income customers to sign up for rate discount programs like CARE and FERA, helping over 20 local organizations spread the word to their communities. As a bilingual speaker, his outreach has included giving presentations on CARE in Spanish.
While EBCE is a great first job, Juan has an eye on a master's degree in public policy. "I'd love to work for a Bay Area city like Richmond for their planning department," he says. "I want to stay in the Bay Area. I just love it out here. The weather, the environment, the people -- I love the diversity of it."
Jamal Bernardez, Communications Fellow

Jamal Bernardez, EBCE's Communications Fellow, has always been on the move.
Born in Vallejo, he was in 6th grade when his mother moved to Berkeley while his father stayed in Vallejo. Jamal spent his teen years shuttling back and forth between his parents.
"Growing up in Vallejo and Berkeley was like two different worlds," he recalls. "Vallejo was hard times, and Berkeley was a lot more uplifting."
"Graduating from high school in Vallejo was like winning the lottery. In Berkeley it was like, 'where are you going to college?'"
That insight led to Jamal's interest in sociology, and eventually his college degree from the University of San Francisco (USF).
"I wanted to understand why life is so different in two cities that are only 20 minutes apart."
Jamal took a circuitous route to his college degree. His real passion was, and is, soccer. Starting out on the very selective Berkeley High team, he got accepted with the Earthquakes Academy, the training program of the San Jose Earthquakes pro soccer team. The 'quakes took him all over the West Coast for games.
He chose his colleges based on compatibility with his soccer dreams. Starting with Berkeley City College, he switched to City College of San Francisco, then down to San Diego State University. In his junior year, he suffered a debilitating injury that put him on the sidelines as he recovered from surgery.
He moved back to the Bay Area to finish his college career at USF.
While driving to a game on the USF team bus, Jamal was talking to his coach about future career plans. His coach mentioned that his good friend Nick Chaset was running a new energy thing in Oakland called East Bay Community Energy. He took out his phone and sent an email introducing Jamal and Nick.
After interviewing at EBCE, Jamal started as an intern in the spring of 2020. He got invited into the Fellows program after graduating.
The COVID-19 pandemic has made his work as the Communications Fellow especially important, as the whole world has moved to online communications. Jamal has put in long hours on expanding EBCE's social media presence and redesigning the website.
He is currently running the East Bay Daily Donation program, which helps non-profit groups fundraise, as part of the EBCE Community Grants program.
EBCE is partnering with the Oakland A's, the Roots, the Oakland Marathon, East Bay FeedER, and StopWaste, among others, to amplify messages Jamal posts on Twitter and Facebook. The A's, with their large online following, have been especially effective. One notable outcome was the $4,000 raised for Covenant House California, which provides housing for homeless youth in Oakland.
Jamal hasn't given up on soccer yet, currently playing defensive back with Project 510, the development team for the Roots, the new pro soccer team in Oakland. (EBCE is a sponsor of the Roots, who play home games at Laney College.) Due to disruptions from the pandemic, Project 510's first games have been postponed.
With pro soccer still beckoning, EBCE is the perfect fit -- for now. "I really enjoy working at EBCE," he says. "I get to be me and explore what I want. There is so much room for growth. Until I get called to do something else."
Jamal Bernardez, EBCE Communications Fellow