November 17, 2020
From the CEO's Desk Newsletter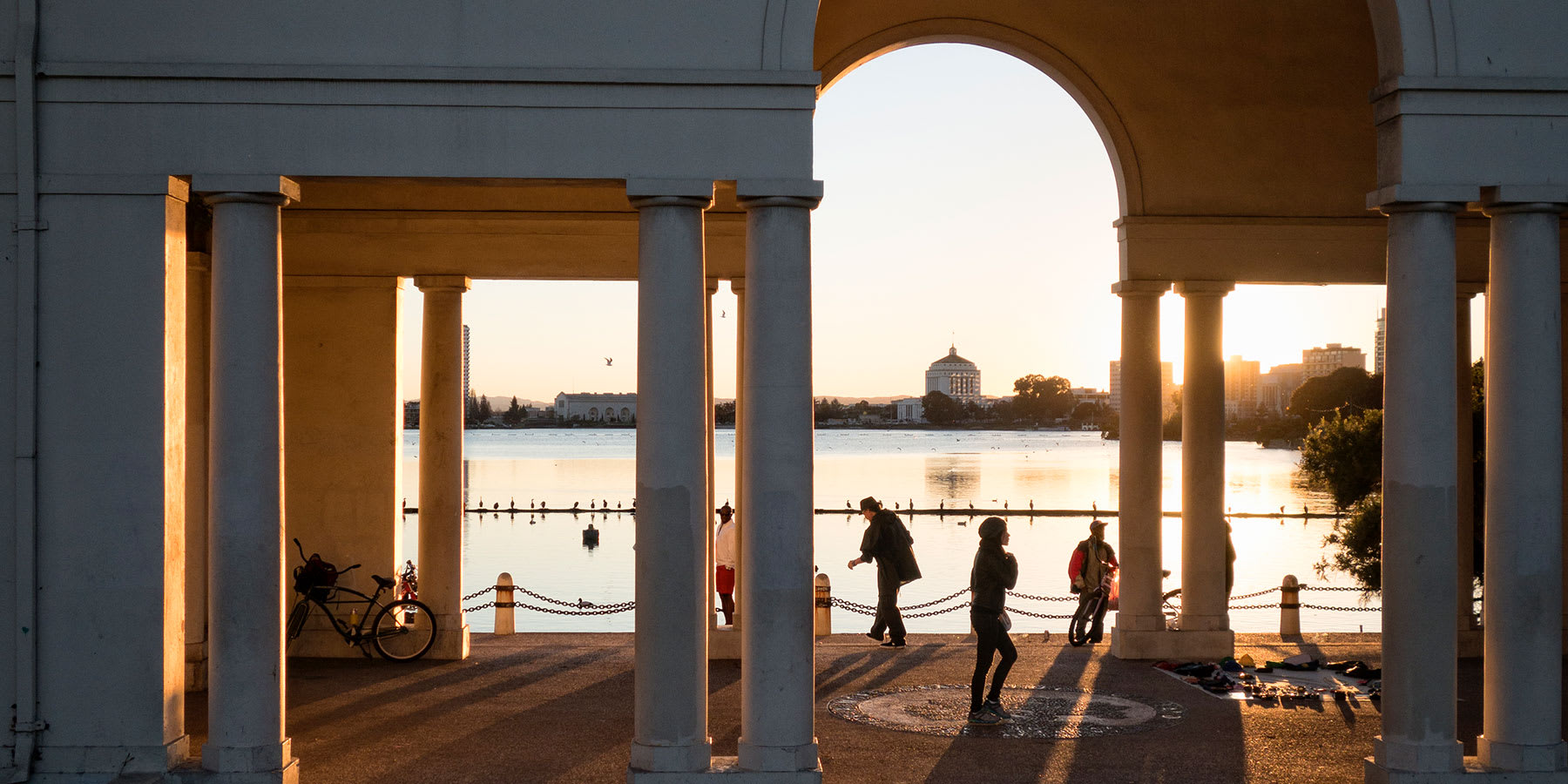 Helping Customers in Need
The COVID-19 pandemic has led to the biggest economic impact since the Great Depression, putting millions out of work. Alameda County is no exception, as the unemployment rate exploded from 4% in March to 14% in April, as 200,000 workers lost their jobs. Despite some recovery since then, as businesses adapt, the rate was still at 10% in August.
EBCE is stepping up to help our customers in need in a number of ways.
Relief grants
EBCE has given out two million dollars to groups working to provide relief.
In April, EBCE funded 22 organizations with grants of $10,000 each to address immediate relief efforts related to assistance in energy or utility bills, food security, rent support, and health and wellness.
In May, with funds from solar developer Clearway Energy, EBCE gave out $250,000 in grants to another two dozen community-based organizations and to purchase personal protective equipment for area frontline workers and at-risk community members. Clearway is developing a 112 MW solar project in Kern County to supply EBCE.
A third round of funding went out in October, with 20 local organizations allocated $10,000 each, plus an additional $100,000 for three workforce development organizations across Alameda County. Funds came from EDPR Renewables North America, who are developing a 100 MW solar + 30 MW storage project in Fresno County for EBCE.
Workforce development grants
The workforce development grants will go to GRID Alternatives, Cypress Mandela, and the Tri-Valley Career Center at Chabot-Las Positas Community College District (TVCC), who will split $100,000.
GRID Alternatives and Cypress Mandela will each use the funds to work with EBCE and Sunrun to help fill the local workforce needed to deploy solar and battery backup power systems through EBCE's Resilient Home program. Their training locations will be in Oakland and Union City, respectively.
The Tri-Valley Career Center , which serves Dublin, Livermore, Pleasanton and Sunol, will use the funds to reach new COVID-impacted job seekers through the development of a new marketing plan, a Job Search Boot Camp, and a Boot Camp Refresher.
Rate discount programs
Income-eligible customers can sign up for discounted rates offered by the California Public Utilities Commission, implemented by PG&E, and funded by ratepayers. The California Alternate Rates for Energy (CARE) Program provides low-income customers up to a 35 percent discount on their electric bill and a 20 percent discount on their natural gas bill.
Last fall, EBCE awarded $10,000 each to Interfaith Power & Light and Spectrum Community Services, based on a competitive solicitation, to get more customers enrolled in the programs. Since then, EBCE has stepped up efforts through direct mail, email and phone, and partnering with about 20 community groups to encourage them to reach out to their community members.
Since PG&E manages the CARE program, EBCE doesn't see the results right away. But data collected by Kelly Birdwell-Brezovec, EBCE's Senior Manager for Account Services, shows that enrollments are climbing. "We've seen a 16% rise in CARE enrollments since March 2020, which is just one indicator that our community needs help," she says. "We encourage our customers to apply for the CARE rate to help provide some relief on their bills."
Energy efficiency
EBCE is also exploring a new approach to energy efficiency that can deliver bigger benefits to low-income customers, as well as system-wide benefits to EBCE as a whole.
Traditional energy efficiency programs focus on installing a set of approved measures, like light bulbs, insulation, and energy efficient appliances. These measures reduce energy demand, no doubt, but program managers don't know exactly how much or when.
Through a new "Pay for Performance (PDF)" approach, EBCE is paying energy efficiency contractors based on their ability to reduce demand during peak hours, and to deliver savings to specific customers.
EBCE is able to identify the customers that would benefit most from targeted energy efficiency measures by using detailed consumption data collected by smart meters.
Beckie Menten, the Building Electrification and Energy Efficiency program manager for EBCE, explains how it would work.
"We can identify a customer on a rate discount program like CARE or FERA, who uses a lot of energy during peak hours," she says. "Some low-income households spend as much as 30% of their income on energy, which is many times higher than more affluent customers."
"By providing specific efficiency improvements that cut their demand during expensive peak hours, we lower their bills, and we also reduce EBCE's need to provide that power, which saves money for all our customers."
A peak approach can also cut global warming pollution -- marginal carbon emissions are highest during periods of peak energy usage, particularly when renewable resources are less available, like the evening hours after sundown.
EBCE has contracted with the Rising Sun Center for Opportunity and OhmConnect to reach those high-value customers. Rising Sun, based in Oakland, offers job training and placement services to youth and adults. Their Green House Call service offers an energy efficiency audit with installation of simple energy savings measures. More in-depth work is farmed out to contractors. OhmConnnect, based in San Francisco, sends customers text alerts telling them when to cut demand, and pays for reductions. A newer service called AutoOhms automates the process by letting OhmConnect control smart thermostats and smart plugs that can send and receive signals.
As part of the EBCE Pay for Performance program, the two will work together, with Rising Sun enrolling customers for OhmConnect services. EBCE sent out the first round of emails to about 10,000 specific customers in early October, and got an early reply from a few hundred.
"With Pay for Performance we're not just paying for estimates of how much is saved," says Menten. "We get verified savings that we can rely on for planning."