Join EBCE's Community Advisory Committee
The 2021 application period is now open. EBCE is seeking to fill five vacant and 10 alternate service area seats. If you are interested in being a Community Advisory Committee Member or Alternate, apply before 5:00 pm on Monday, 2/15/2021.
Details and

application
RESIDENTIAL PROGRAMS
No Power. No Problem.
Get preferred pricing on solar and energy storage systems through EBCE's new Resilient Home program.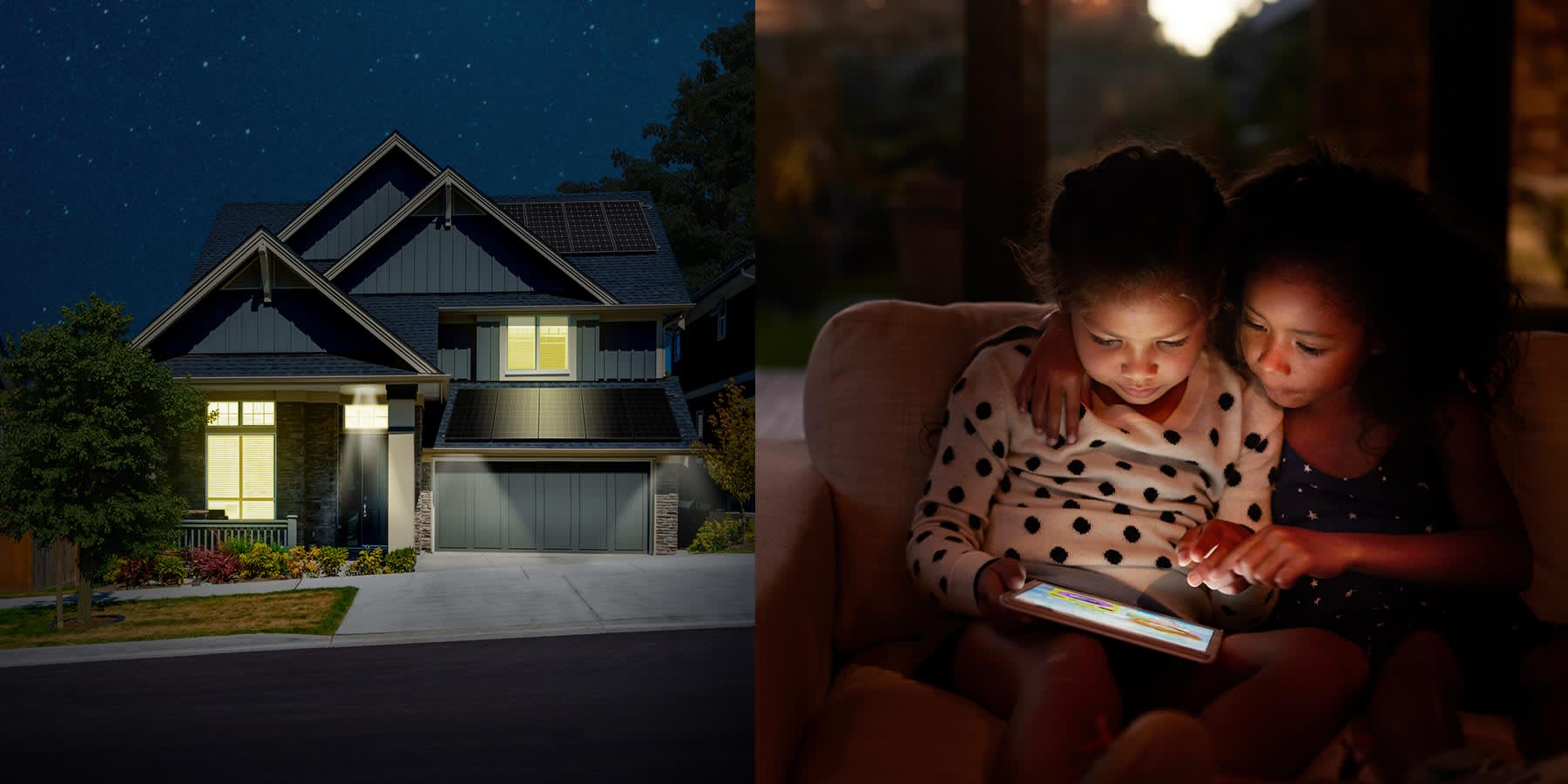 Resilient Home is a limited-time program from EBCE that makes it simple for homeowners to see if a solar and battery backup system is right for your family by providing free quotes and pre-negotiated pricing. To further lower customer cost, our partner Sunrun will also pay homeowners $1,250 after installation for agreeing to share their stored energy with EBCE when the power grid is operating normally, but demand is high.
Installing a home solar + battery backup system makes sense: you'll save money by storing the solar energy you produce and using it when rates are highest. And, you'll be prepared for potential rolling blackouts and PG&E grid outages during wildfire season, heatwaves, earthquakes, and other unpredictable events.
Reduce your energy bill

Prepare for power outages

Generate your own clean energy
Resilient Home not only helps you keep the lights on and fridge cold when the power is out; EBCE will also pay you for sharing your stored energy during peak times when there isn't an outage!
We've done the upfront legwork to select an experienced industry partner, Sunrun, for our customers. Sunrun will work with you to determine if a home solar + battery backup system can help reduce your energy costs and provide critical power during outages.
This is a limited-time program. Please complete the form below today to schedule your no-obligation appointment with Sunrun.
NOTE: Some versions of Internet Explorer browser are not supported by the webform below. Please use Chrome, Edge, Safari, or Firefox to complete the form.
Wildfire season is here and the time to prepare is now.
Solar and battery backup systems are considered an essential service by the State of California, and EBCE's Resilient Home program can help residents throughout Alameda County power through, together.
"No-Contact" Consultations and Installations
EBCE and Sunrun are committed to reducing the risk of COVID-19 while still enabling people to install solar and battery backup systems. To limit person-to-person contact, Sunrun is scheduling phone and video consultations. Sunrun has also invested in technology to streamline their installation processes, from surveying rooftops to permitting, to installation, which enables their team to keep your project moving without needing in-person meetings or reviews.
Additional Incentives
The state has financial incentives available to help you install backup power for your home. There are also special incentives for eligible households in wildfire-prone areas, households who have been affected by two or more PG&E preventive blackouts (Public Safety Power Shutoffs, or PSPS), and residents on CARE/FERA or Medical Baseline rates. EBCE and Sunrun can help you navigate the available incentives, and get you the best price on the most affordable, reliable equipment available.
More information about Resilient Home
Frequently Asked Questions

Detailed answers to common questions about the Resilient Home program.

News

Sunrun Lands Contract for 20MW Backup Battery-Solar Project in Blackout-Prone California

EBCE is hosting a series of virtual workshops to answer your questions about Resilient Home.
More programs for a resilient home
Save with solar and net metering

EBCE's Net Energy Metering (NEM) program provides credits and even cash back when your systems produce more energy than you use over a 12-month period.

Get free solar for lower-income homes

The statewide Disadvantaged Communities - Single Family Solar Homes program provides a FREE solar system for eligible property owners.

When backup power is essential

EBCE serves more than 10,000 Medical Baseline customers who are dependent on electricity for their medical equipment.