Careers at East Bay Community Energy
Join our mission-driven team in bringing renewable energy to residents and businesses in participating East Bay communities.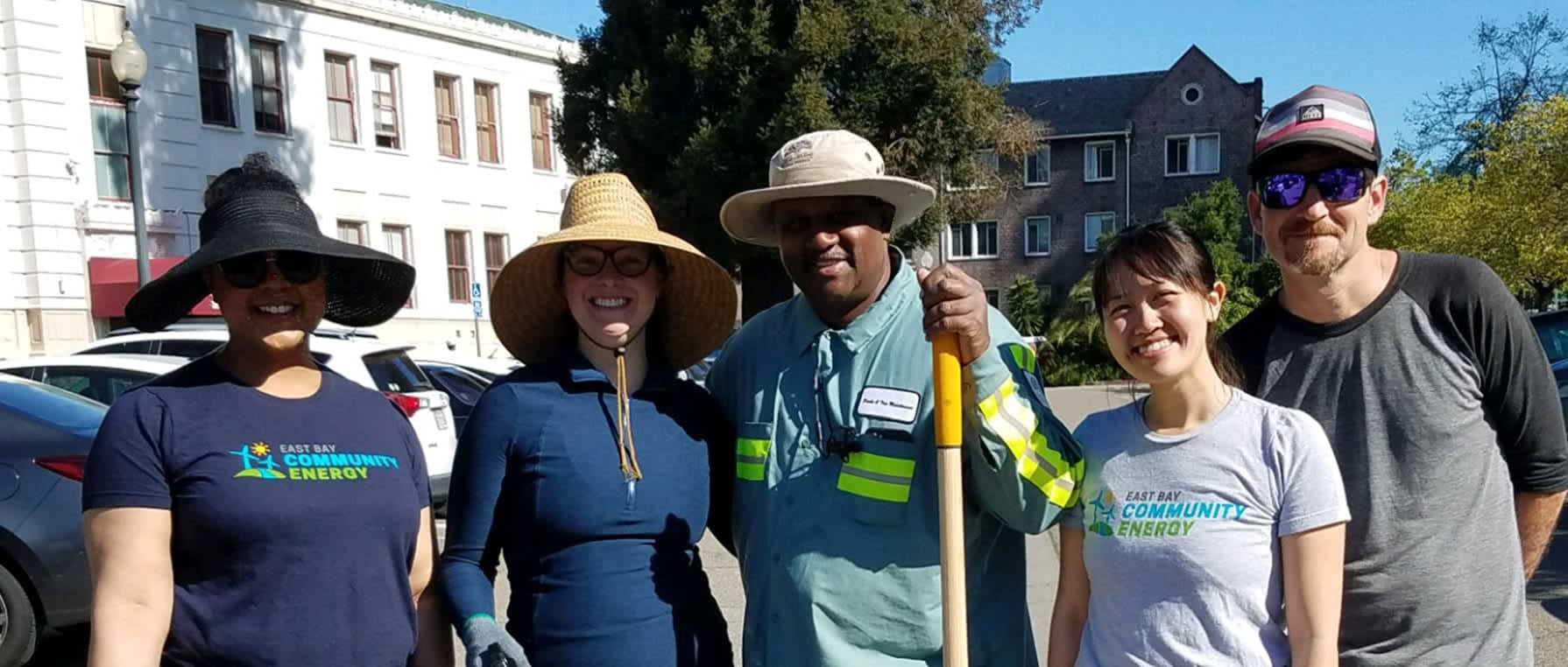 Life at East Bay Community Energy
Diversity, equity, and inclusion is embedded in our culture. As a public agency in the East Bay whose mission is to provide customers with low carbon, cost-effective electricity that integrates innovative energy services and maximizes local benefits through the development of local green energy projects, jobs, and investment opportunities, we know that we can only serve our members effectively if our team and environment reflects that mission and is reflective of our community.
Employee Perks and Benefits
Healthcare coverage and much more…
EBCE employees and dependents enjoy medical, dental, and vision coverage through Blue Shield or Kaiser Permanente at zero cost (100% employer covered!).

EBCE also partners with some of the leading benefit carriers to offer additional coverage options and financial support, inclusive of fertility and adoption benefits, pet insurance, and mental health support. In addition, employees are provided with disability and life insurance, travel assistance, wellness support, a hybrid work stipend, and more!


Time Off Holidays, & Leave
Strong Paid Time Off (PTO) plan providing 15 days per year for new hires and increasing a day per year each year. EBCE provides Sick Time, parental and other leave, and 11 paid holidays plus 5 additional floating holidays per year.
Financial Wellness (Retirement)
Our retirement benefits are structured to help you meet your retirement goals. EBCE provides two retirement accounts for employees, a 401a and 457b. Starting on day one, EBCE contributes 8% of your payroll to your 401a in lieu of social security, regardless of any individual contribution you make. This means you do not pay any social security taxes, and we contribute to your retirement on your behalf.

Additionally, EBCE will also match up to 6% of your 457b contribution beginning after 90 days of employment. Employees are also able to access financial consulting and support services through our robust Employee Assistance Program.


Team Building Experiences
Giving back to our community is important at EBCE, whether as a team or individually. In support of this, employees are provided with 2 paid days annually to volunteer in the community. We also support our team to get to know each other and enjoy activities outside of work. Whether it's a team gathering for food and drinks, a paddle board trip, an A's game, or another adventure, our team knows how to have a good time.
EBCE is committed to complying with applicable laws, including the Americans with Disability Act and Fair Employment and Housing Act, ensuring equal employment opportunities to qualified individuals with a disability. EBCE prohibits unlawful discrimination based on age, sex or gender (including pregnancy, childbirth, breastfeeding or related medical conditions), genetic information or characteristics, gender identity, gender expression, race, color, ancestry, national origin, religion, creed, marital status, military or veteran status, sexual orientation, physical or mental disability, medical condition, or on any other basis prohibited by federal, state, or local laws.